Many exciting research projects in action!
We develop system-level solid-state quantum processors based on in the photonics and electronics domain. Our efforts include to establish solid-state quantum simulators to address a particular class of problems whose understanding is still elusive. We actively search for promising materials and harness enabling technologies to accomplish our mission.
We establish a scalable planar architecture consisting of multi-functional devices for the Post-Silicon Age, which exhibit superior performance in electrical, optical, mechanical and thermal properties. We attempt to optimally integrate various funcional elements in a seamless and effective manner which could be a potential market-driving workforce.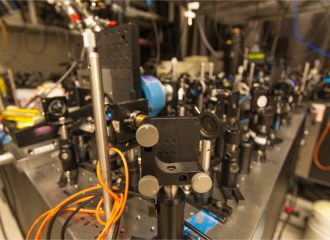 We tackle theoretical and experimental  challenges in order to build robust, secure and powerful quantum machines, which would expand the capacity of computation and communications at present. We quest for the truth of quantum nature, establish quantum paradigm, explore efficient quantum algorithms, and to make real products.